FIRST LEVEL COURSES
MONITORING ONLY
Courses cannot be taken for credit.
To proceed, please submit a MONITORING ONLY form by clicking HERE.
Close that form after submitting it to return to this page.

Enter no credit instead of your name on all tests taken.
If you want to take courses for credit toward a college degree
click HERE. Otherwise, proceed on this page.
NOTE: We do NOT keep records for students who are MONITORING ONLY. All tests submitted are automatically discarded and are not recoverable. However, you will receive a copy of each test automatically. If you do not receive a copy it is usually because you have misspelled your email address on it and the test cannot find you on the internet. Otherwise, you should receive a copy of every test that you submit. Therefore, if you want to keep track of your progress, including a record of your test grades from your test copies, click the following name link which will take you to a COURSE RECORD FORM that you can download in your preferred format. You can download and use one copy of that form for each course that you study. You can either print a copy to use externally and manually update the information on it or you can download the copy in one of the word-processor formats and use a copy of it internally in your computer.

GENERAL STUDY INSTRUCTIONS
These may be superceded by specific instructions given on each course main page.
Each section/lesson generally requires 1 or 2 weeks of study/attendance to completely absorb the material. This is the equivalent of 1 - 2 hours of study time.

Look up, in your KJV, every scripture referenced in the textbook and workbook.

At the end of each section, stop and take the section test if there is one.
Open Book Tests:
All tests are "open book" unless otherwise indicated, which means that you may use all study materials (workbook, textbook, Bible, etc.) while taking the tests.
EXACT ANSWERS: Those tests that are open book often require the exact answer from the textbook, workbook, or Bible, whichever of the study materials are appropriate for the question. Incorrect answers, spelling, punctuation, extra spaces before or anywhere in the answer or after the answer, will cause the answer to be scored as "Incorrect." Along with the privilege of using your study materials and taking an "open book" test comes the responsibility of giving the answers to questions verbatim from those study materials wherever required.
Closed Book Tests:
If a test is "closed book" it will be plainly indicated as such. "Closed book" means you cannot use any study materials while taking the test. Nor can you be assisted by anyone. Those tests must be taken completely from memory and you will be required to submit a Closed Book Test Contract form to receive the password for the test..

Don't go on to the next section until you have passed the test for the current section and found all of the answers in the textbook to any questions missed on the current test, whether you passed it or not.

TESTING
The following suggestions will help you have the best
opportunity to properly absorb the material.
You should not take more than one test in any one subject on one day. You can take tests from different subjects on one day but you should not do more than one from any one subject. If you fail a test, you should not attempt that test again on the same day. You should restudy the textbook, the workbook, and your Bible (whichever is appropriate) and find all of the correct answers to the questions missed. A copy of each test is automatically sent to you and you may use the correct answers listed on it to verify that you have found the correct answers in the appropriate study materials. After restudying the material you can retake the test on the next day.

Sometimes the tests do not open when you first download them. This is an unavoidable slight quirk in some computers that causes them to have a bit of a problem processing the opening page of the tests, generally because of filters or security settings on the computer. If you get a blank page, please refresh the page and the tests will open. Either click the refresh icon or press F5 to refresh the page and open the test. On rare occasions, depending on your internet connection and your computer, it may take several refreshes to open the test. If the test still will not open, even after several attempts to refresh the page, then please contact us via the Contact Us form and explain the problem. Upon receipt of the form we will attempt to help you resolve the problem.
Often failure of tests to open is a result of your Adobe Flash program becoming corrupted. To resolve that issue you can download and install a fresh copy of the Flash program from http://Adobe.com.
Name entry: Please enter "no credit" in the User Name field on all tests.

If you proceed faster than the suggested pace, then you will not retain the information in the text.

If a course is marked "not yet available" you should proceed to the next course in the list.

All courses require use of the King James Bible. If you do not have one (or even if you do) then you can download a free Bible program from our study helps page. Click HERE to go to the study helps page to download your free King James Bible and bible study program. Once you are done with that page you may close that window to return here to proceed with your courses.
END OF GENERAL INSTRUCTIONS
The general list below is of the First Level Courses.
They are recommended for all new students.
The Title of the course and the Graphic are both live links to each course main page.
Enjoy as you Monitor the courses.
May God bless you abundantly as you use the knowledge gained to serve Him better
there where He has placed you. Dr. Van
---
Salvation

This class is designed to teach the basics, the essential starting point, for the Christian life.

---
What is baptism?

Where did it come from?

Who was it given to?

Who has the authority to administer it?

What does it accomplish?

These and other questions will be addressed in this course.
---
Eternal Security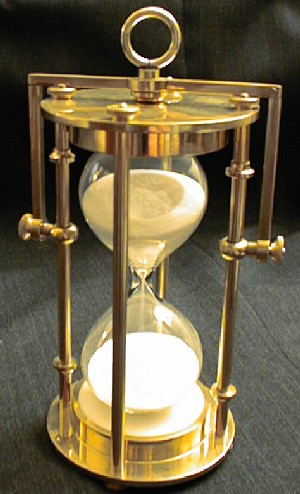 Who saves us and how; who keeps us and for how long; and what can I do to keep from falling away?
---
The Church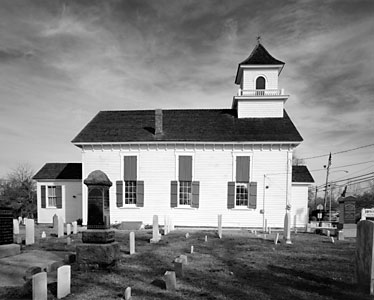 This class will teach you the basics of God's command for, and how to carry out, communal worship of God. Addressed will be: where did the Church come from, who started it and when, what is it, and where is it today?
---
Basic Typing and Sentence Formatting


In this course you will learn the basics of touch-typing and sentence formatting. In order to do this you will learn and practice typing skills on a free downloadable program named TypeFaster. As you progress you will practice speed and accuracy. First while looking at the keyboard and then, later, without looking at the keyboard. You will also learn some basic sentence formatting such as capitalization, proper use of case, and punctuation.
---
Bible Doctrines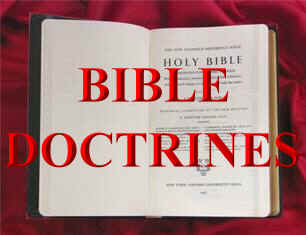 What does God teach in His Word about The Scriptures, God, Jesus Christ, Salvation, Sin, etc . . . . . ?
---
The Bible


A comprehensive study of the Scriptures.
Origins, inspiration, preservation, and comparisons, are just some of the subjects addressed.
---
Soul Winning Practicum I. & II.

A practical class to teach you the basics of how to go about leading a soul to Christ. This class is a Bible-based, step by step guide to teach you the method, give you the practice, and encourage you in the performing of the duty that Christ gives to you personally; and that duty is soul-by-soul evangelism.
Soul Winning Practicum I is where you learn the basics.
Soul Winning Practicum II is where you teach the basics to someone else.
---
Discipleship I.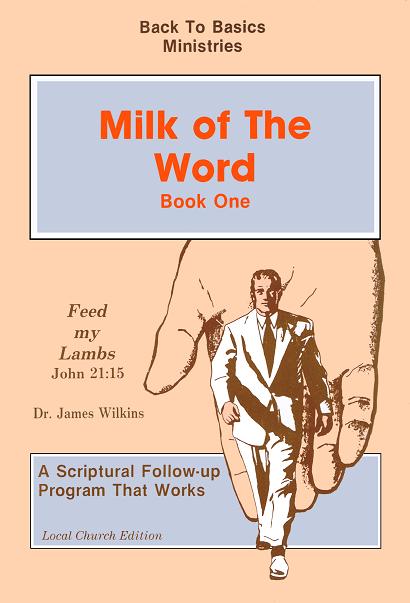 A basic discipleship course which will ground you as a disciple of our Lord Jesus Christ.
---
This course is the follow-up course to Discipleship One and requires the successful completion of that course as a prerequisite for taking this course. If you have not yet taken, and passed, the Discipleship One course then you will not be allowed to take this course.
This course is to be carried out under the local church where you are a member. Therefore, you must have permission from your pastor to be a discipler or, as it is called in the Guide, a Role Model.
In the completion of this course, you will have discipled at least one other person whom God has put in your path. The first person you should disciple is preferably the person that you led to the Lord during your Salvation course.

---
Old Testament Survey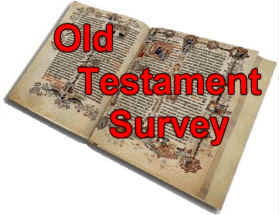 A bare-bones survey of the Old Testament.
---
New Testament Survey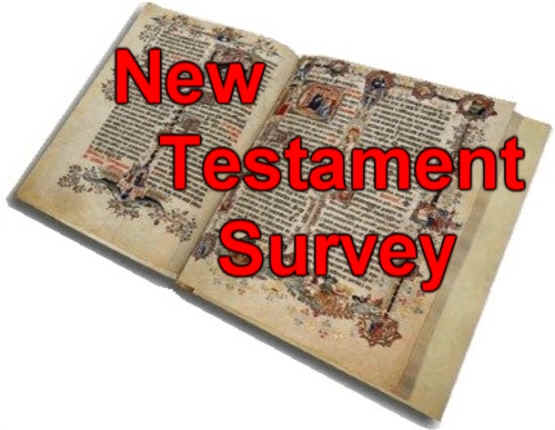 A bare-bones survey of the New Testament.
---
First Corinthians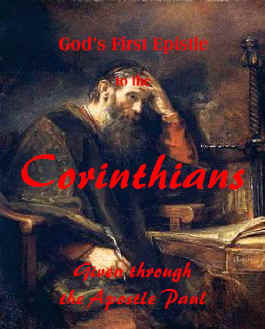 A verse by verse study of the book of First Corinthians.
This book, First Corinthians, addresses many of the problems concerning morality, doctrinal errors, the misunderstandings concerning the use and misuse of gifts, commonly found in many New Testament Churches today.
This class will give you basic bible teachings that can help address and correct these problems in a manner that will be pleasing to God.
---
Christian Character Series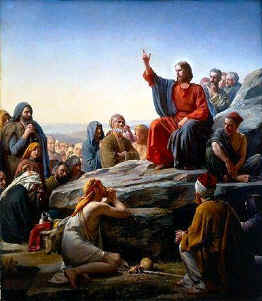 This series of courses is designed to teach you the biblical precepts of Christian character. It has been said that "Reputation is what you are when you are around others; character is what you are when you are alone." This is a very useful definition.
In this series you will learn how to develop the holy character that God requires of His children. Whether you develop that type of character that God wants for you depends upon whether you follow the Bible precepts that you will learn in this course. The choice is, of course, up to you.