Monitoring Only
Cannot be credited toward a degree or certificate.
FIRST CORINTHIANS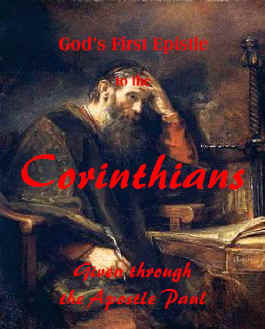 A verse by verse study by
Dr. T.E. VanBuskirk.
The purpose of this class is to give you a comprehensive verse by verse understanding of the book of First Corinthians. You will study, in detail, the teachings of the book and briefly touch upon some of the heresies so prevalent today that are in contradiction to the teachings of God as revealed through the Apostle Paul to the Corinthian Church and, by extension, to all churches from the first century to today and on until the coming of our Lord.


FINAL TEST
Final test is "open book" i.e., you may use your
textbook and workbook while taking the final test.