CHRISTIAN EDUCATION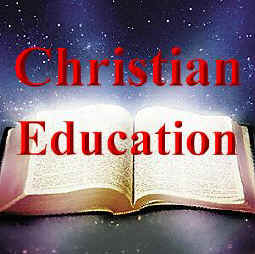 In this series of courses you will study the history of, the basis for, and the methods of, Christian Education.
---
Methods of Teaching I


In this course you will use the classic textbook "The Seven Laws of Teaching" by John M. Gregory. The course is divided into 9 lessons with tests for each lesson.
You will study practical and scholarly methods for teaching that have been used for decades.
This course is required for all students.
Section Tests are "open book" but the Final Test is "closed book." (1.5 credit)
---
Christian Education in America



Christian Education in America I.
In his "Discourse on Education" by John Quincy Adams, you will study the connection, proclaimed by him, between Religion and Education.
There are no section tests and the Final Test will be "open book." (0.5 credit)
Christian Education in America II.
"Moral Principles in Education" by John Dewey makes the connection between education and morals and Public Education in the early 1900s.
Christian Education in America III.


---